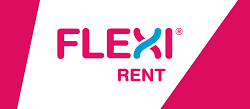 Flexirent is the modern way to finance computer and office technology for your home, home office or business. We specialise in rental programs tailored to suit small to medium businesses, home users, corporate enterprises, Government and educational institutions. Over the last 12 years we have continued to provide our customers and suppliers with innovative products and services, which is why we are recognised as one of Australia's fastest growing companies.
All business customers can apply for Flexirent through this web site. In order to apply for Flexirent, customers must have a company or registered business name.
Why Flexirent?
For Home:
Have you had the desire lately to purchase a faster, more powerful computer for home - but then realised the $3000 you need will be wasted on a machine that will be practically worthless and need upgrading in 2 or 3 years time? And then the latest software you want dictates the type of machine you should get - it's a vicious circle isn't!
If you are feeling a little perplexe, you're not alone. Many people like yourself recognise how quickly technology evolves, and are looking for an alternative to purchasing equipment. The solution is Flexirent.
For Business:
Once you have identified the need for new technology. Flexirent can provide you with the rental facility to acquire the equipment you want - with the Flexirent to trade-up when your needs change.
So, rather than outlay your working capital to purchase equipment you want rather than what your cash budget may restrict you to. And if you use the equipment for work related purposes, your monthly payments are typically tax deductible.
So Whether you are a teacher needing a laptop for work or a business wanting to upgrade all your workstations. Flexirent can help you stay ahead.
How to apply
Go shopping! Put all the equipment you would like to Flexirent into your shopping trolley.
Using our Flexirent calculator as indication. Call 1800 240 102 for approval from Flexirent. It usually takes less than 5 minutes
Quote our Flexirent dealer code "igns01"
During online check out, enter your Flexirent approval number under shipping details in the comment box provided.
Your authorised Flexirent equipment will be ready in 2-4 days once we have recieved comfirmation from Flexirent.
It's that EASY!
Flexirent is only available for purchases of $500 or larger.
Monthly rates displayed on calculator are for indicative purposes only. Please confirm current rates with Flexirent on 1800 240 102. Subject to approval. For more information please visit http://www.flexirent.com.au