Tough. Ready. Scalable.
For everything NAS, there抯 IronWolf and IronWolf Pro. Always on and always working, IronWolf is enhanced with AgileArray technology for optimal reliability and system agility. Multi-user technology and extreme workload rates allow IronWolf to perform and scale up with your enterprise.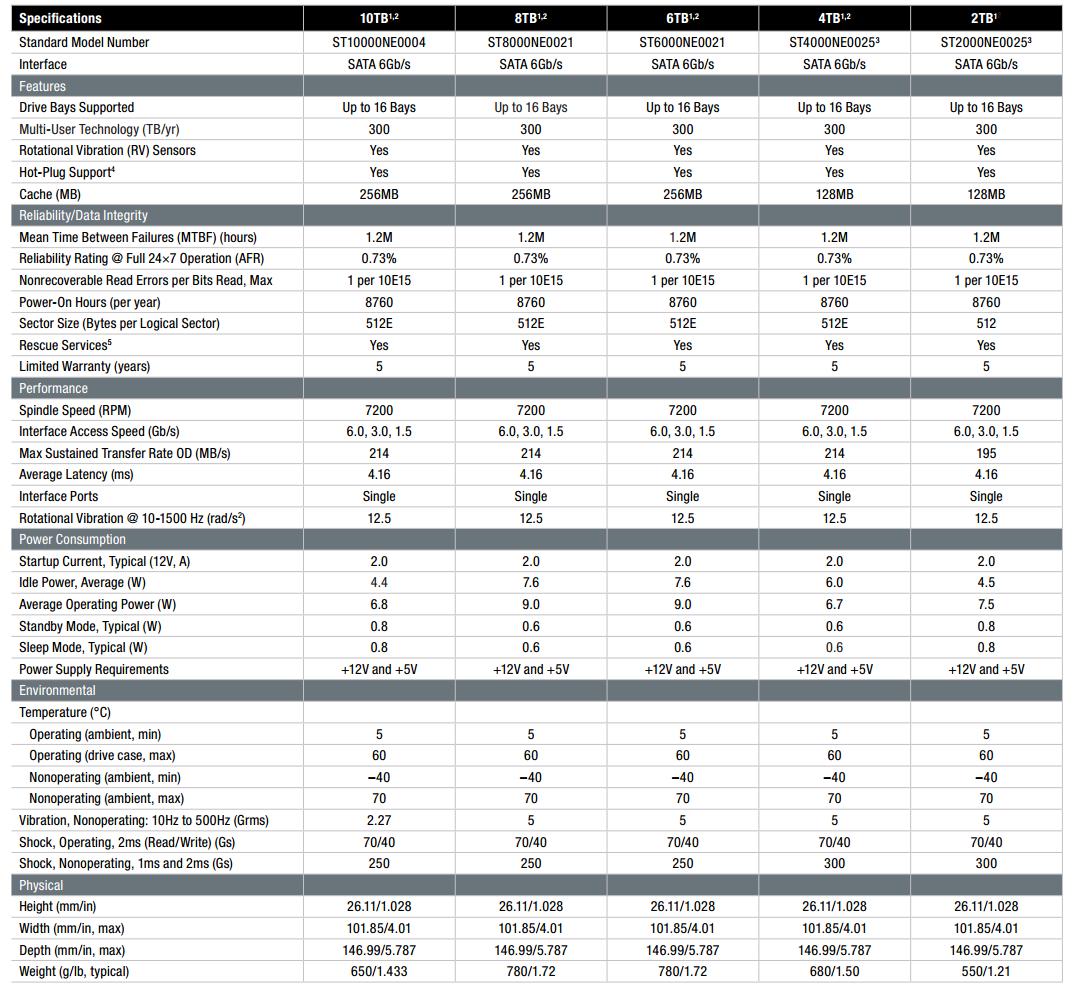 1. One gigabyte, or GB, equals one billion bytes and one terabyte, or TB, equals one trillion bytes when referring to drive capacity.
2. Seagate recommends validating your configuration with your HBA/RAID controller manufacturer to ensure full capacity capabilities.
3. Coming soon. For immediate needs, please see Enterprise NAS HDD.
4. Supports Hot-Plug operation per Serial ATA Revision 2.6 specification.
5. Rescue recovery services not available in all countries. Contact your Seagate sales representative for further details. Register an IronWolf Pro drive to activate your 2-year Rescue plan at seagate.com/register.