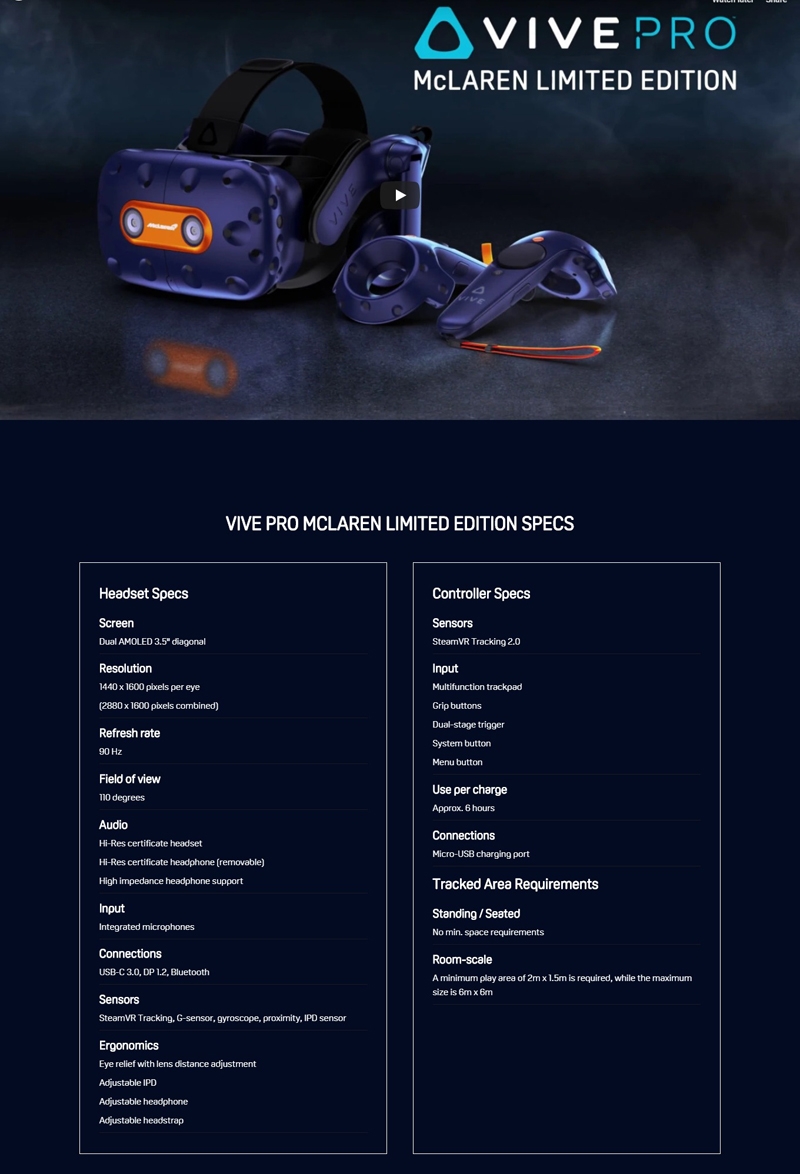 MINIMUM COMPUTER SPECS
Intel® Core™ i5-4590 or AMD FX™ 8350, equivalent or better.

Windows® 7, Windows® 8.1 or later, Windows® 10
Recommended Graphics for the best experience is NVIDIA® GeForce® GTX1070/Quadro P5000 or above, or AMD Radeon™ Vega 56 or above.
*driver

is required to download and install before using VIVE Pro under Windows 7.
HTC Vive Pro Kit Mclaren Ed 99hanw049-00
(99HANW049-00)