Ordering
Payment
Delivery
Warranty and Support
How do I order?
You can browse through our wide range of computer hardware and electronic goods either via clicking on the categories on the left, specials on top, or just click directly on the home product to see the product image, descriptions and their manufacturers' website for you to browse at. Please note that all images shown are for illustration purposes only, images and descriptions may not be accurate due to insufficient information from vendor. Actual products may differ. Please base your order on the product title or contact us if you're unsure. When you have decided to order the product, simply select the quantity (default is set to 1), then click the "Add to Cart" button on the right side of the image. The total item(s) and the amount will be shown at the right "Shopping Cart" of the screen after an order is made. To check out, simply click the "Check-Out" button on the top of the screen, login and fill in the order form to complete the transaction.
Can I pick up from your warehouse?
No, there are no public access for pickup at warehouse.
Where do you ship your products to?
Australia Wide. We only ship our products within Australia.
Can I place an order by phone?
Due to the possibilities of human error, we no longer accepts phone orders. Advantages of ordering online includes online tracking of order status, submit warranty returns and you can also collect reward points from your purchase.
What are reward points?
Reward points is our new way of promoting customer loyalty. For a limited time only, every purchase you make online, you can collect 1 point per dollar spent. Eg $1000 purchase will earn you 1000 points. On your subsequent purchase, you can use your accrued points to convert into discount base on our exchange rate. Current exchange rate is 1 point = 1 cent. Your points will automatically accrued once your order is dispatched.
Do you have item X in stock?
Website updates stock availability twice per day online. If it states "Availability: In stock", it's generally in stock, if it states "Availability: Preorder" it generally means this item needs to be preordered from vendors. If it takes longer than expected we'll inform you in advance and you can choose to cancel and refund in full.
How long does it take to process my order?
We endeavor to dispatch your order 1-2 working days after cleared payments for items in stock. Please allow 1-2 working days after dispatch for you to receive the product. For rural postcode and area, please allow 1-2 days more. If you pay via credit card or Paypal, payment is generally instant. Bank Deposit and BPAY are usually cleared after 1 working day. You can check the status of your order online.
Do you match your competitor's prices?
Sorry, we no longer price match.
Can you check for the specific revision/ version/ serial number of a product?
As most of our products are sealed we would not be able to check that for you. However due to the nature of our business the version is usually the latest.
How do I check the status of my order?
Log in with your email address and password, click on order status, then expand the box next to your order.
Can I change my order?
Since we try our very best to fulfill all our customer's order in a timely fashion, we don't allow orders to be change unless it is on backorder.
Can you ensure product x is compatible with my product y?
Sorry as we stock and sell over 20000 product we cannot ensure and guarantee compatibility. Please check with the manufacturer of your components to ensure compatibility.
Certain part of my order in backorder, can I change it to another item or just cancel it?
If you have check that part of your order is under backorder, you may of course change to another in stock item or just cancel the backorder item. You may also contact us to send the items in stock first if you're happy to wait for the backorder. Simply email sales@i-tech.com.au with your instruction.
Can I get a discount on product x?
You are eligible for a discount if the order is over $5000 in value or quantities of over 50.
Why are your items priced so low? Are they brand new?
Of course! We only sell things that are brand new and from local authorized distributors. We try to keep our overheads as low as possible so we past on the savings to you.
Why should I buy from you?
We pride ourselves as one of the oldest online computer store in Australia. We don't claim to the cheapest as we plan to be around for years to come. Our customers buy from us because we're dependable and wouldn't dissappear overnight. There's no point if you shop for the cheapest and save a few dollars and wouldn't be able do anything if things go wrong.
I need the product to be here in my door step by tomorrow? Can you help?
We try our very best to process and ship out all orders ASAP, however we cannot ensure that you can receive within 1 day. We don't want to make any false promises. If you're meeting deadlines or ordering something urgent we strongly suggest going to your local retail store.
Could you check when product x will be available for sale in Australia and for how much?
We keep a very close tie with our distributors and our website is updated on a daily basis. So if it's available in Australia, it should be on our website. If it's not on our website, the chances are that the product is not yet available in Australia. If you would like to know when, you'll need to check with the manufacturer or the distributor.
What does your order status mean?
Awaiting payment: means we have not yet received your payment.
Received Payment/ In progress: means we have received your payment and it's in the queue for processing
Allocating: You ordered goods are being matched with our warehouse stock.
Ready to ship: You ordered goods are ready to ship
Dispatched: You order has being dispatched. Consignment number should be included for dispatched goods.

CAN YOU PREPARE A QUOTE FOR ME?
You can now prepare quotation online, simply add the products you wish to quote for and in the shopping cart page, click on save a quote.
CAN I CHANGE THE SPECIFICATIONS ON YOUR PRE BUILT SYSTEMS AND LAPTOPS?
No, the only thing that can be change for our prebuilt systems and laptops are you can add addition memory. If you need systems tailor to exactly what you need please use our built you own system.
I CAN'T ADD ITEMS TO THE SHOPPING CART?
To be able to fully utilise our website your website needs to support java script and cookies.
DO YOU SELL A PARTICULAR ITEM?
To find whether we sell the product you're after, please use our search button on the website, you can search by brand, product code or description.
CAN I PAY VIA COD?
Sorry we no longer offer COD as our payment method.
WHAT PAYMENT METHOD DO YOU ACCEPT?
We accept PayPal Express (PayPal Account, VISA, Mastercard, American Express), Credit Card, Zippay (2% Service Charge Applies), BPAY, Direct Deposit and Cheque. Cheque payments usually takes up to 3 working days for funds to clear.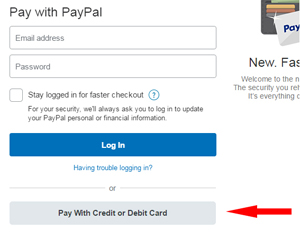 WHERE DO YOU SHIP YOUR PRODUCTS TO?
Australia Wide. We Only ship our products within Australia.
IS MY CREDIT CARD NUMBER SECURE?
Our site uses an SSL encrypted order form. This means that your order details (such as your credit card number) are encrypted while being transferred from your browser to our web server. We use the same secure procedure to retrieve your orders from our web server. Ordering through the Internet is a safe procedure. For example, it is just as save as giving your credit card details to a waiter in a restaurant.
HOW MUCH IS THE SHIPPING COST?
To find out how much the shipping cost is, add the item you wish to purchase to the shopping cart, then enter your postcode. Our shipping charge is normally $15 for any thing under 3kg Australia Wide, anything heavier will be determined by weight and postcode. For oversized or overweight items, freight quoted online is only for addresses with forklift on-site to receive delivery.
ARE MY GOODS INSURED?
All orders sent are insured against loss and damage. It is included from the shipping cost.
WHAT DO I DO IF MY ORDER HASN'T ARRIVED?
You should be able to find the status of your order via our website. Simply login with your email and password, then click on order status. You order might be on backorder, with an Estimate time of Arrival date. If you order has being disptached but you still haven't recieved your parcel, please visit www.aae.com.au with your consignment number ready, then click on track and trace.
WHAT IF I'M NOT AT HOME FOR DELIVERY?
We use Australian Air Express for all our parcels, large or small. If no one was at home for delivery, they will leave a calling card for you to organize a redelivery or it could be left at your local post office.
HOW CAN I CHANGE THE DELIVERY ADDRESS ON MY ORDER?
Please note that we can only change the delivery address of your order if it hasn't being sent yet. Please click on contact us to give a call ASAP and we can get it to change for you.
WHEN CAN I EXPECT DELIVERY?
For delivery to major State, Territory cities and their surrounding areas, For in stock items, please allow 2-4 working days from date of clearance of payment. For delivery to more remote or rural areas or computer systems, please allow a further 1-2 days.
HOW DO I RETURN A PRODUCT?
Please click here for further details http://www.i-tech.com.au/return-policy/
HOW LONG DOES WARRANTY TAKE?
Warranty procress noramlly takes 2-3 weeks if not longer, we strongly recommend you do warranty direct with the manufacturer where possible because it's usually much quicker.
I'VE BOUGHT A PRODUCT BUT I HAVE CHANGED MY MIND, CAN I RETURN IT?
We will accept return goods for refund if the item is not as described. Please note that we're not legally required to accept goods for refund if you have simply changed your mind. Restocking fee may incur and it is determined by the condition of the returned goods. Minimum restocking fee is 20%. We reserve our rights to reject return if the goods is not faulty.